Antwerp for 2960 Euros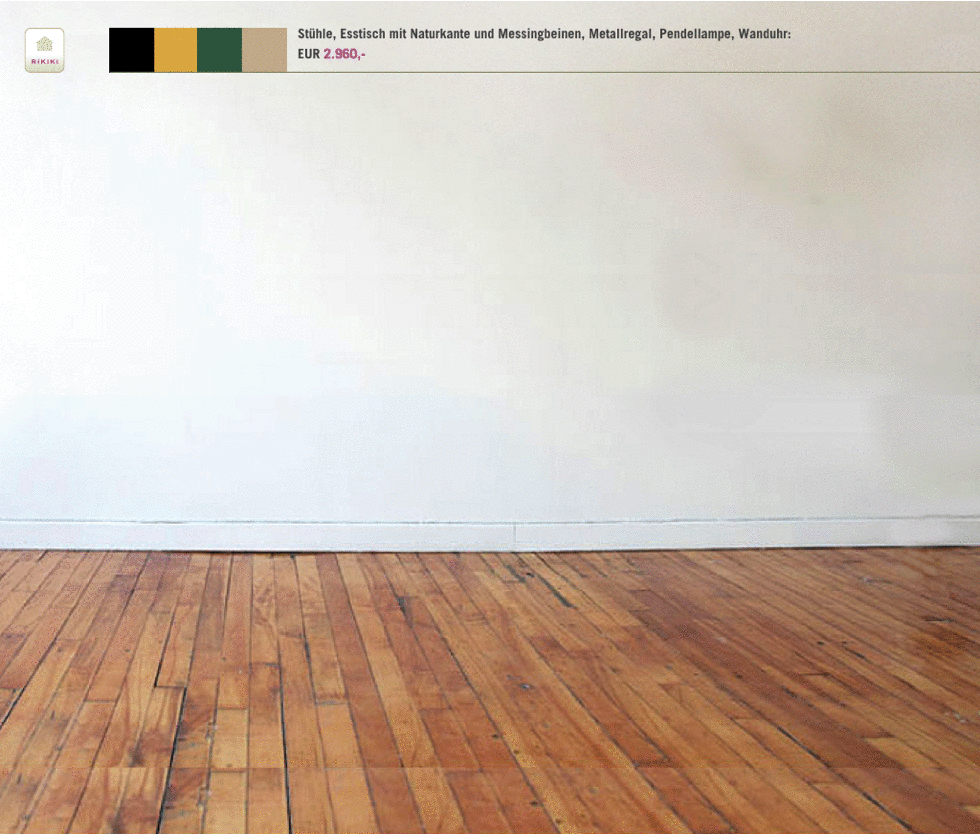 This includes:
Dining table
Chairs
Shelf
Pendant light
Wall clock
All I want is a little bit of nature in my living room and then again I do love this metallic trend I see everywhere. If this is you? Then this dining table could be perfect for you. It combines a thick and heavy tabletop made of a acacia wood and T-shaped tablelegs made of brass. Also, 200cm table length provide enough space for at least six people.
One again you'll find the elements of brass in the pendant lamp. It comes with a lamp cap and a black/white textile cable. The lamp suits various interior styles as well as to our mix of scandi and bohemian style.
We are putting to more colors into play. Black in the form of chairs and shelves. Dark green in accessories like cushions and tableware which balances the coolness of the brass and black elements.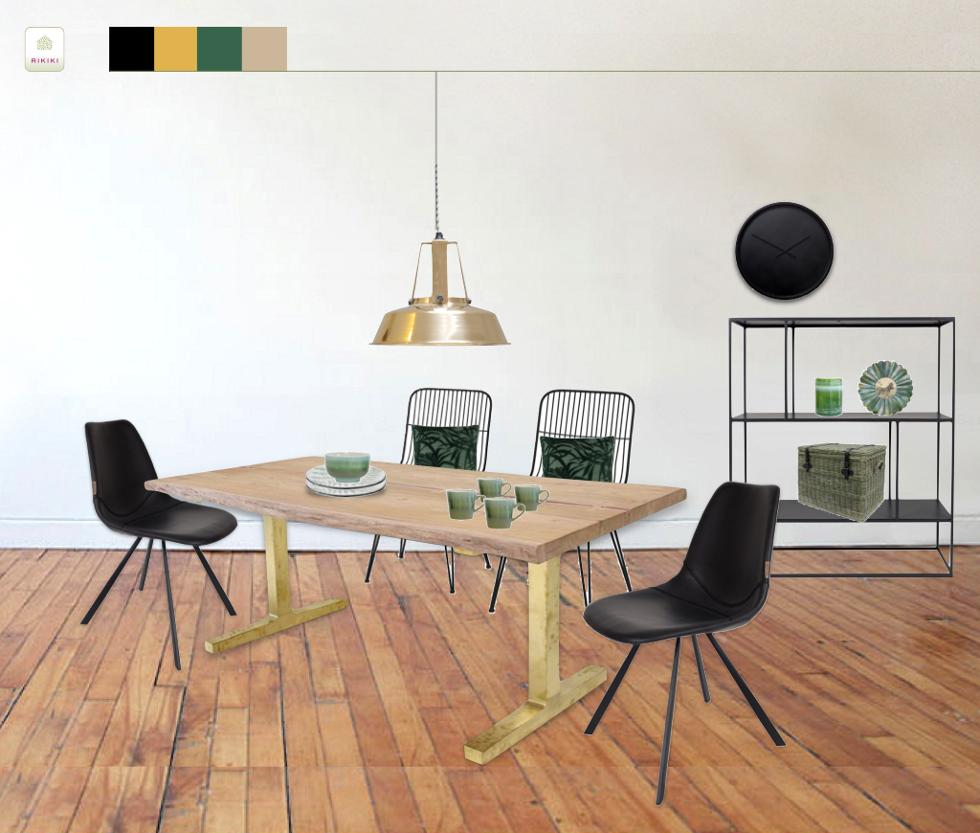 Frankfurt for 3400 Euro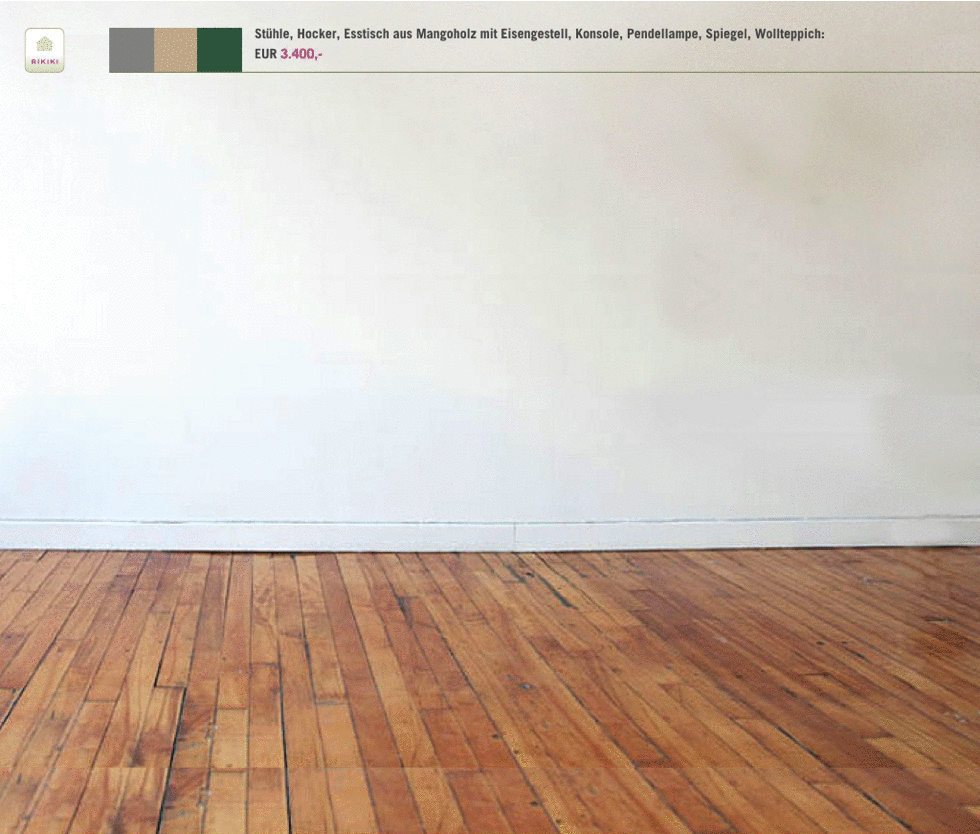 This includes:
Dining table
Chairs
Stools
Sideboard
Pendant light
Wool carpet
Mirror
The industrial style is loosened up a bit by wooden elements and a wool carpet in soft nude tones. The dining table is made of mango wood with an iron frame. Matched chairs and stools made of iron with wooden seating surface. Also the sideboard which comes with two practical drawers is made of iron.
This silver pendant lamp is a perfect mix of the industrial look and a billiard table lamp. Inside of the glass is a wire mesh which disperses the light of the included LED tube.
Mirrors widen a room. This one seems to float in its wooden frame. Leather an brass details transform the rather minimalistic design into an elegant mirror.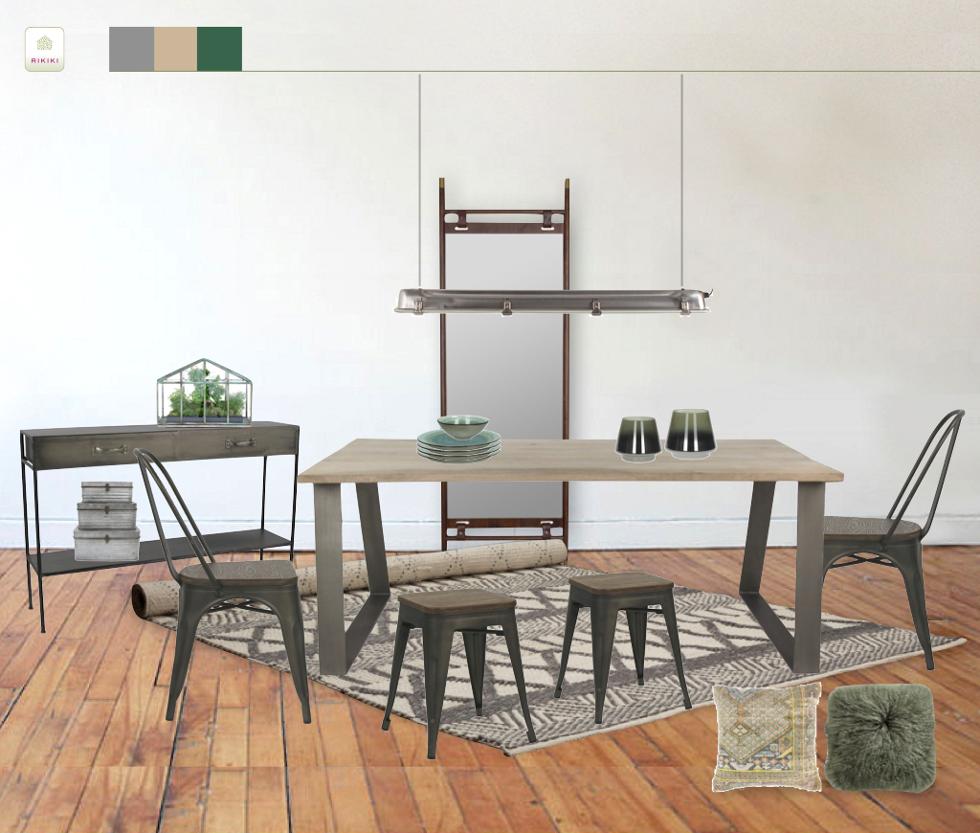 Stockholm for 4200 Euro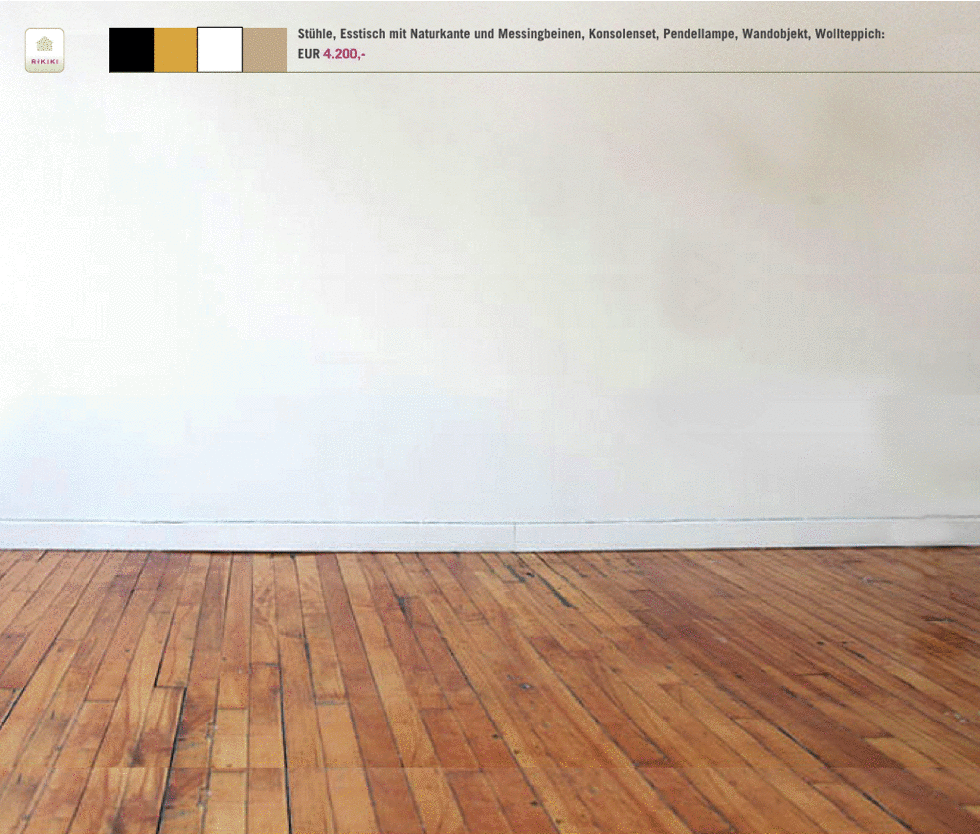 This includes:
Dining table
Chairs
Console set
Pendant light
Wool carpet
Wall object
My personal favorite combination (sorry Antwerp, Frankfurt ans Shanghai ;-))
We are already familiar with the table featuring the natural edge as we saw it in "Antwerp". This time though we have combined metal chairs in black and gold. The chairs might not look comfortable but they are. Believe me, I testet them.
The lamp is available in two different diameters, 60 and 80 cm. Hand woven from willow rods. The woven cotton carpet repeats the theme of lines found in the chairs and the lamp.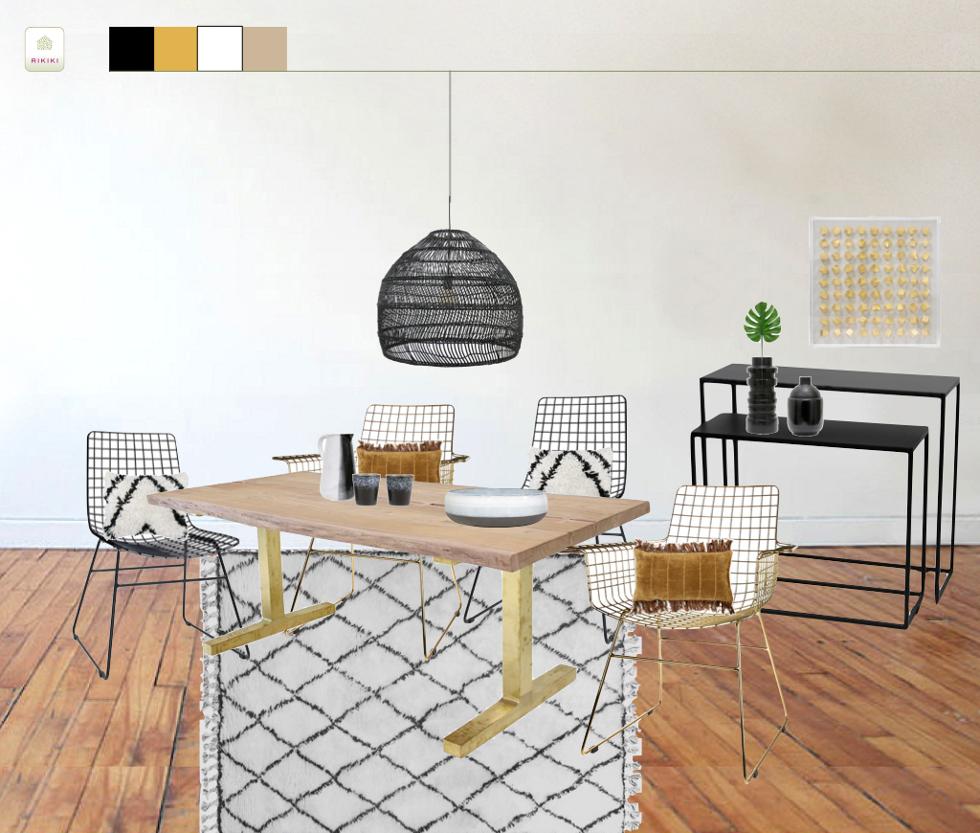 Shanghai for 4600 Euro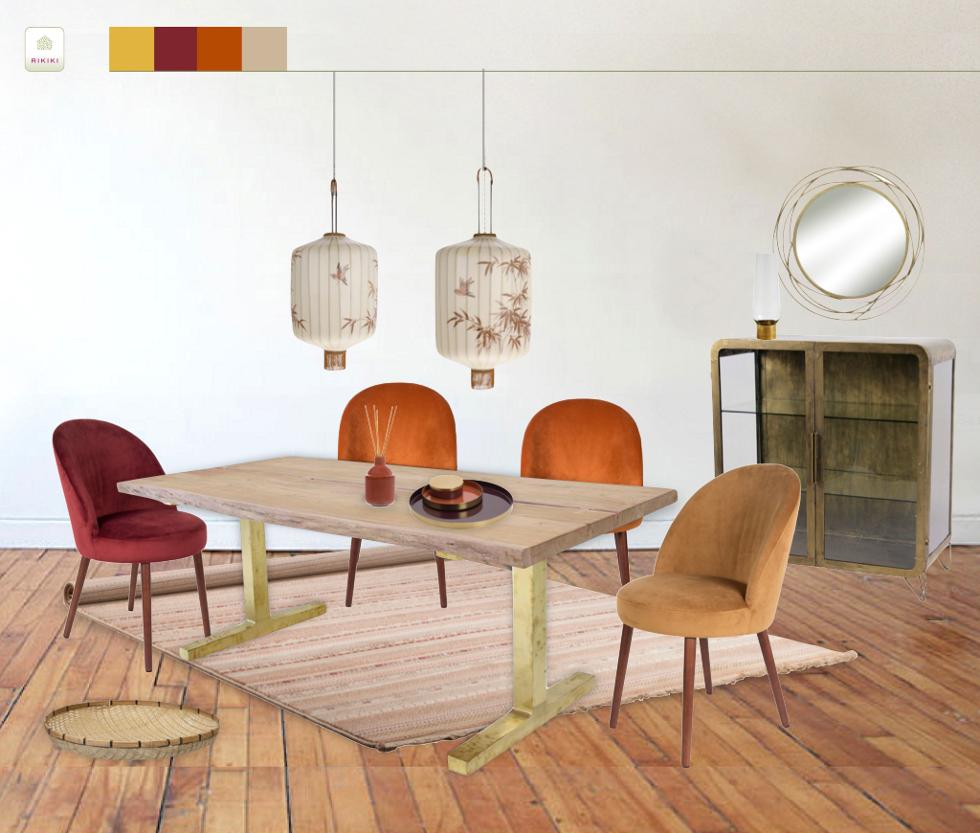 This includes:
Dining table
Chairs
Cabinet
Pendant light
Wool carpet
Mirror
Hello modern Asia. In this design our beloved wooden table has velvet chairs in red/orange/ and yellow tones to the side. The entire table is illuminated by two hand-painted textile lamps with a bamboo wood frame. The red shades of the drawings on the lamp appear once again in the carpet.
Just so that the brass legs of the table don't feel to lonesome we have added a golden brass cabinet and golden mirror in this livingroom combo.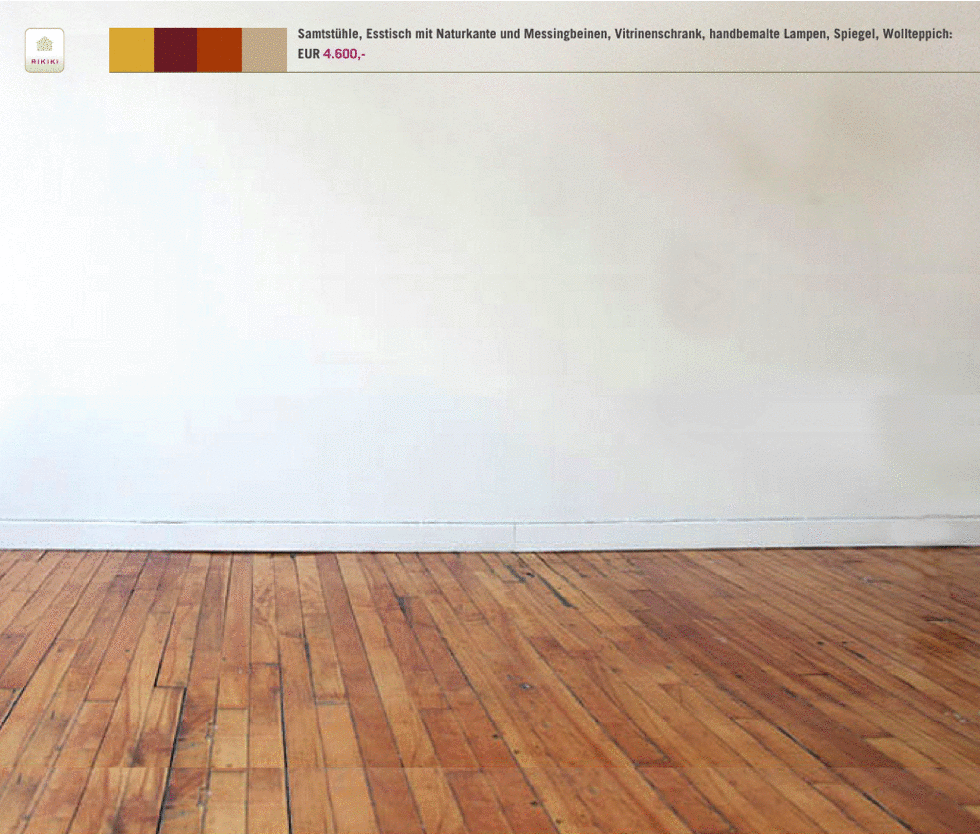 Of course every piece shown in the combinations can be ordered at Rikiki according to availability :)
Happy decorating!