BLUE VINTAGE FOR 910 EURO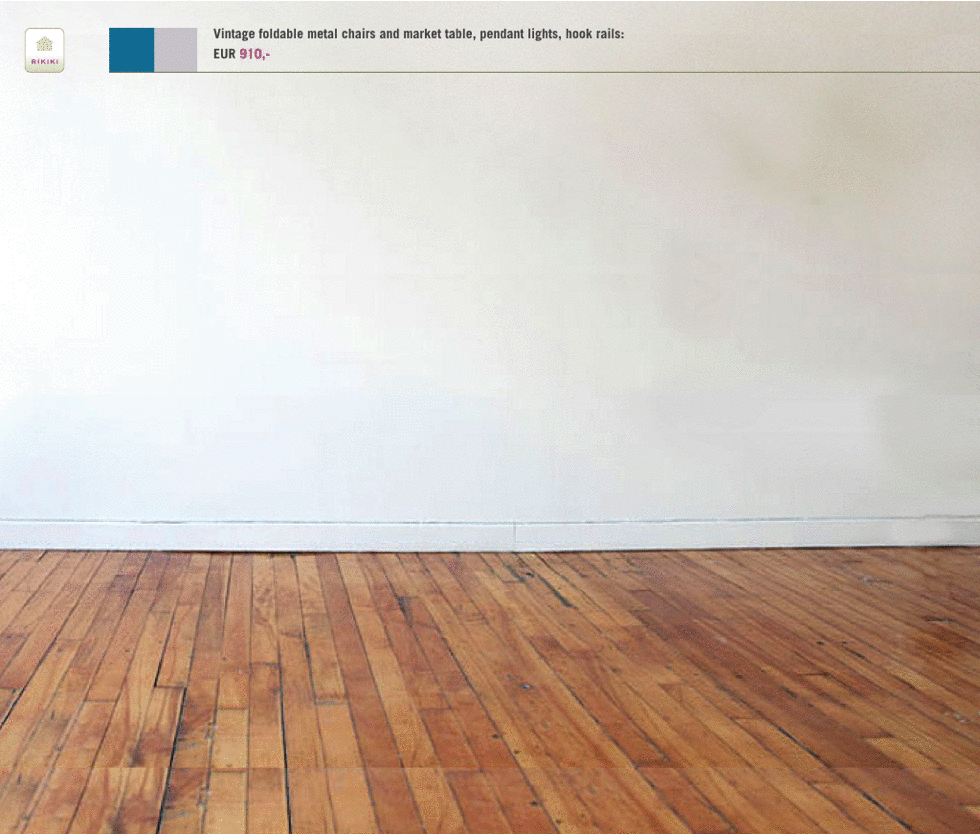 The first dining room sells for unbelievable 910 Euros. The furniture is colourful and super flexible. Foldable vintage metal chairs and the old market table can be reused in various ways. As kitchen table in a small shared apartment, as an office table or even as a console in a narrow hallway. The Party takes place outside? No worries, fold the chairs and the table and carry them outside.
Not enough advantages? Well then how about the fact that this is the furniture that is absolutely hard-wearing :)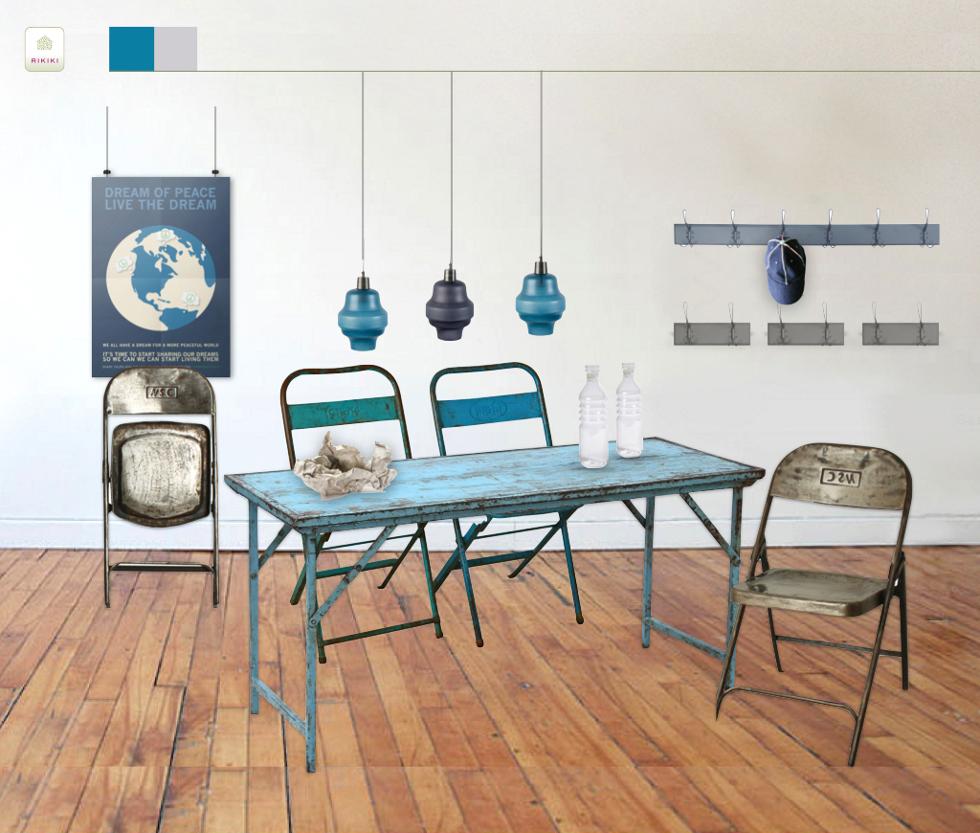 WOOD MEETS CONCRETE FOR 1.130 EURO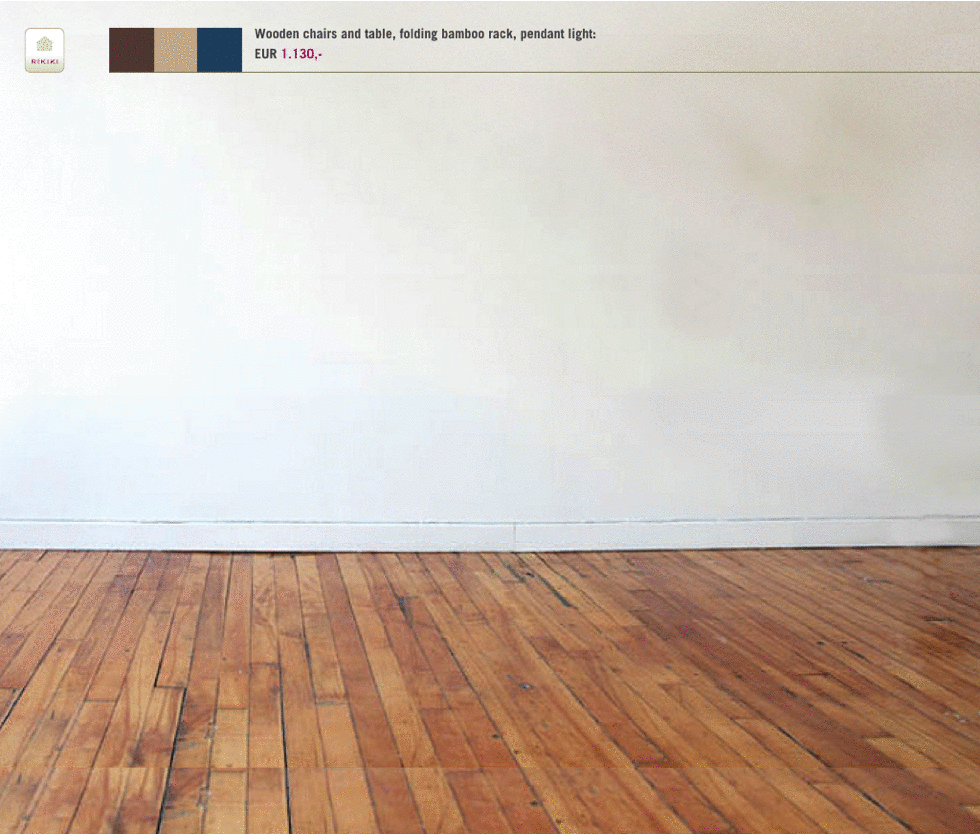 The second dining room ensemble is more focused on wood. With a budget of 1130 Euros you get a wooden table, a rack and chairs. The table surface is made of recycled teakwood and finished with a natural water-soluble varnish.
The pendant lamp needs a somewhat sturdy ceiling construction for the simple reason that its made of concrete and therefore more on the heavy side. I love it when manufacturers don't economize on the little things such as textile cables instead of ugly white plastic wiring. Our highlight is the foldable bamboo wood rack. The shelving can be folded upwards, the sides are folded inwards.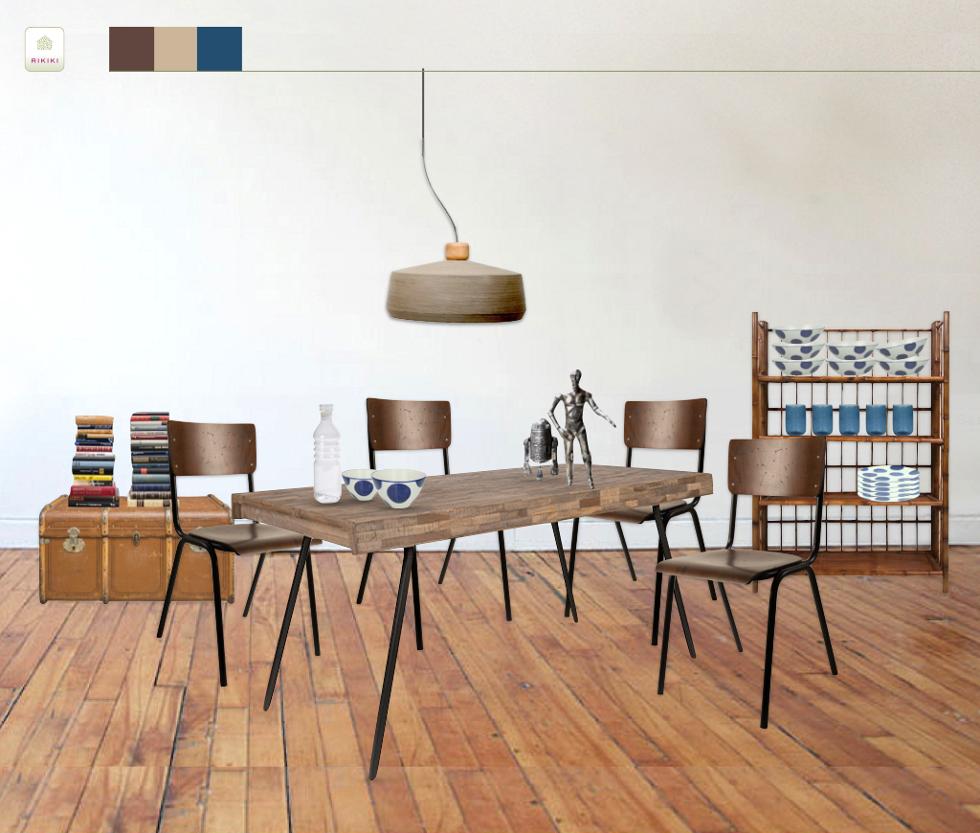 WOOD WARMS UP METAL FOR 1.700 EURO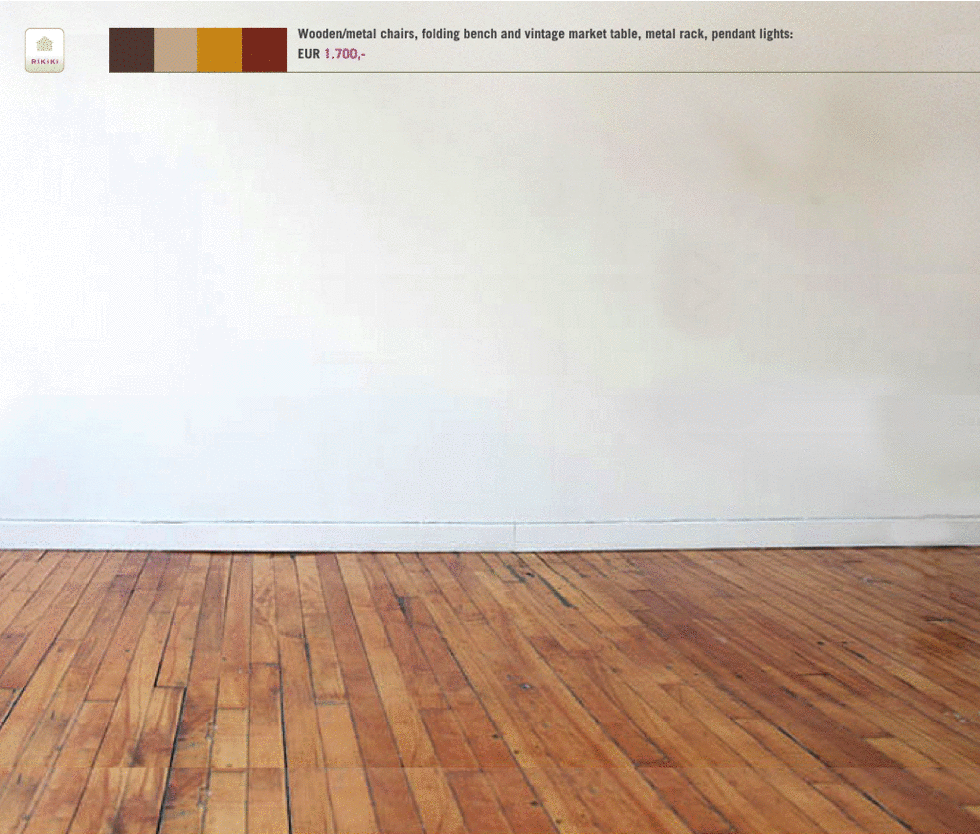 For the third version we forked out 570 Euros for a bigger dining table and two pendant lamp instead of only one. These handmade pendant lamps made of rattan wood perfectly balance out the bigger table.
For this composition we chose a metal rack over a wooden one. Due to its industrial character it enhances the wooden furniture pieces in the room.
ACCESSORIES
And now comes the fun part. Style with accessories like vases, bowls, candleholders or even cushions in different colors, patterns and materials.
Happy decorating!