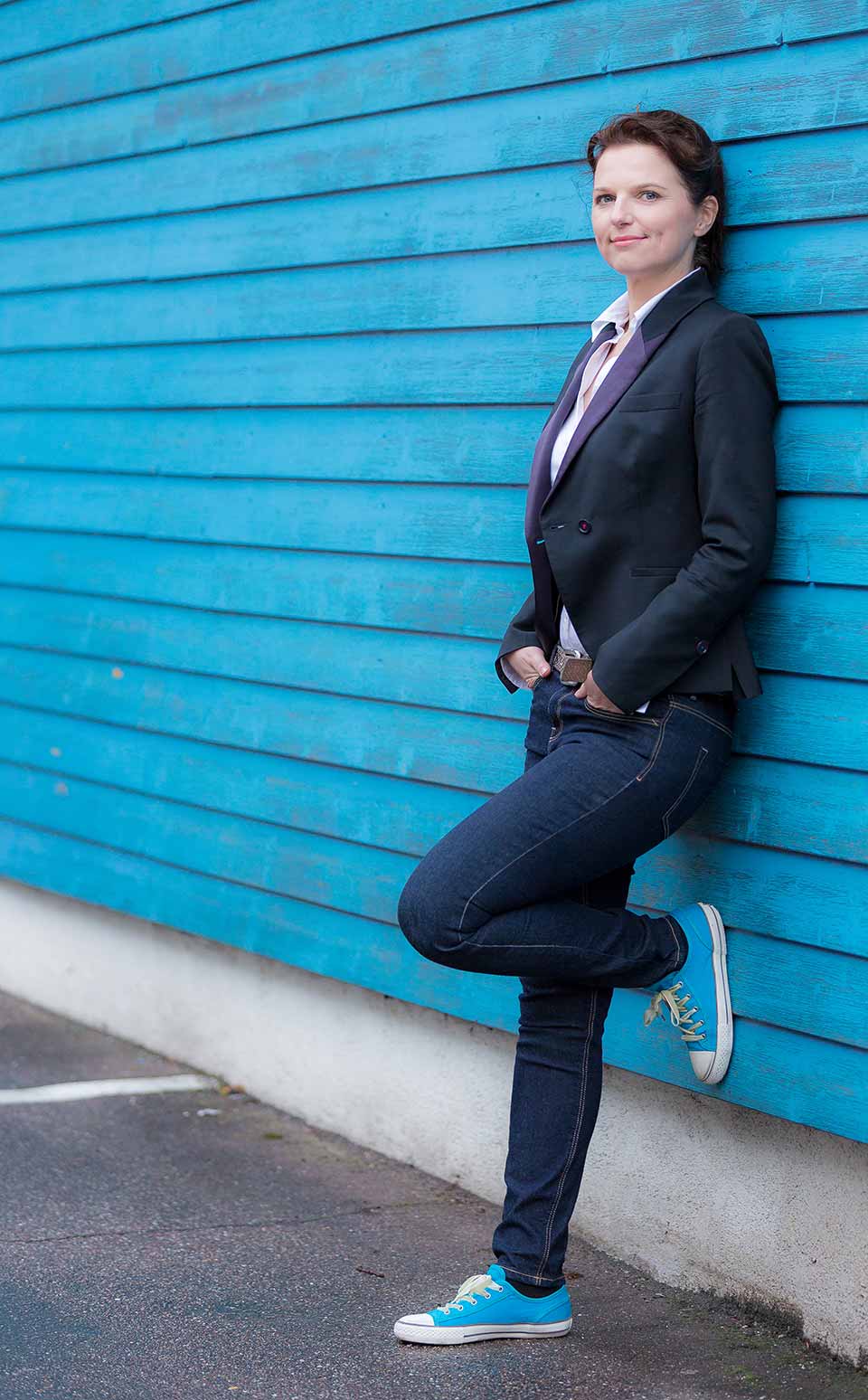 Q & A
Does your own apartment look like your store?

As much as it's never done, yes. Besides that, I keep a more focused style direction and regularly remove older pieces.

Your most difficult client?

Myself. I'm never satisfied.

Most costly mistake?

Didn't read the assembly manual for a kitchen cabinet.

What do you love best in your job?

You dream up an atmosphere in your mind for weeks and months. And once it's finished you can really take a seat in your own dream.

Most unique piece?

Assembled a wall sculpture from 298 tassels by myself.

Most precious piece?

A over 80-year old, golden wedding ring with a wonderful history.

Most shockingly simple interior design secret?

Buy pieces in pairs or triples. Group your pieces, don't disperse them.

What did you want to become as a child?

An astronaut. I know it sounds ridiculous, but it's true.

What keeps you awake at night?

Trick questions.
Facts
Graduated with a master's degree in advertising

Owns an autographed Helmut Newton photo print

Doesn't speak French, but is fluent in three other languages

Worked at a famous San Francisco ad agency for awhile

Watches TV series while working on the computer

Loves to put together mood boards with printouts, glue and scissors

Has a talent to come up with unique color combinations

Is shocked everytime by the garish taste of rich celebrity homes

Is always eager to spot pieces her store carries too while watching movies
La Crème de la Maison
Rikiki started out as a bold new venture in 2009, a spin-off by design agency two tribes. To break out of the established two dimensional realm of print and screen design, a wide-spread remodeling of the studio was undertaken to nurture a hidden talent:
Sibel Şener, a seasoned advertising and design executive, always had a knack for choosing and arranging furniture. Over the years she also had secretly developed a keen sense for collectibles and even spent leisure time in a flower shop and at international decoration fairs.
So Rikiki was born, transforming the entire studio into a little store and showroom, to exhibit a unique selection of accessories and small furniture pieces.
Rikiki: [french, vernacular] – something very small
Everyone visiting the store can immediately tell what makes Rikiki stand out: It shows how to tastefully decorate a corner, a sideboard or a wall by cleverly arranging big and small pieces.
Stocking an article in abundance isn't for Rikiki. This is why shopping there feels like a leisurely treasure hunt – getting happily lost in ever changing ensembles from pillows and lamps, to frames, candles, and the like.
Still, finding a treasure doesn't cost one a fortune, as the price range is very affordable.
Secrets for sale
Staying true to its concept, Rikiki isn't shy about sharing with their customers secrets of great home outfitting and decoration. It's actually the most asked question in the store:
How can I ever achieve this at home?
Rikiki excels in thorough consultation, listening to your ideas and needs and presenting you not only fitting samples, but even rearranging a corner on the fly to show you how you can do it too.
This works with almost any kind of style you might prefer at home or at your office, covering a wide range from rigid Bauhaus to exotic Asian or modern Eclecticism.
True to its eponym, Rikiki can only show a small selection of merchandise in its showroom. But through well groomed relationships with suppliers, we can order a lot more, including wallpapers, coatings, cables or cabinets.
Because most of the merchandise isn't available by catalog, but only on site in supplier showrooms, custom ordering sometimes includes quick photo emails from abroad when Rikiki is on the prowl for new treasures.
But where do you find all these gems?
The range of Rikiki merchandise comes from all over the world, chiefly through specialized importers in France, the Netherlands and Belgium. Hence, ordering season requires many trips abroad to personally discover, select and ship new interior gems for your delight.
This is the real secret of how Rikiki can make your home and office look good: Knowing for instance where, when and how to secure something like a life-size, 100-year old British Union Jack from Her Majesty's naval fleet.
But that knowhow shall remain the one secret we keep.